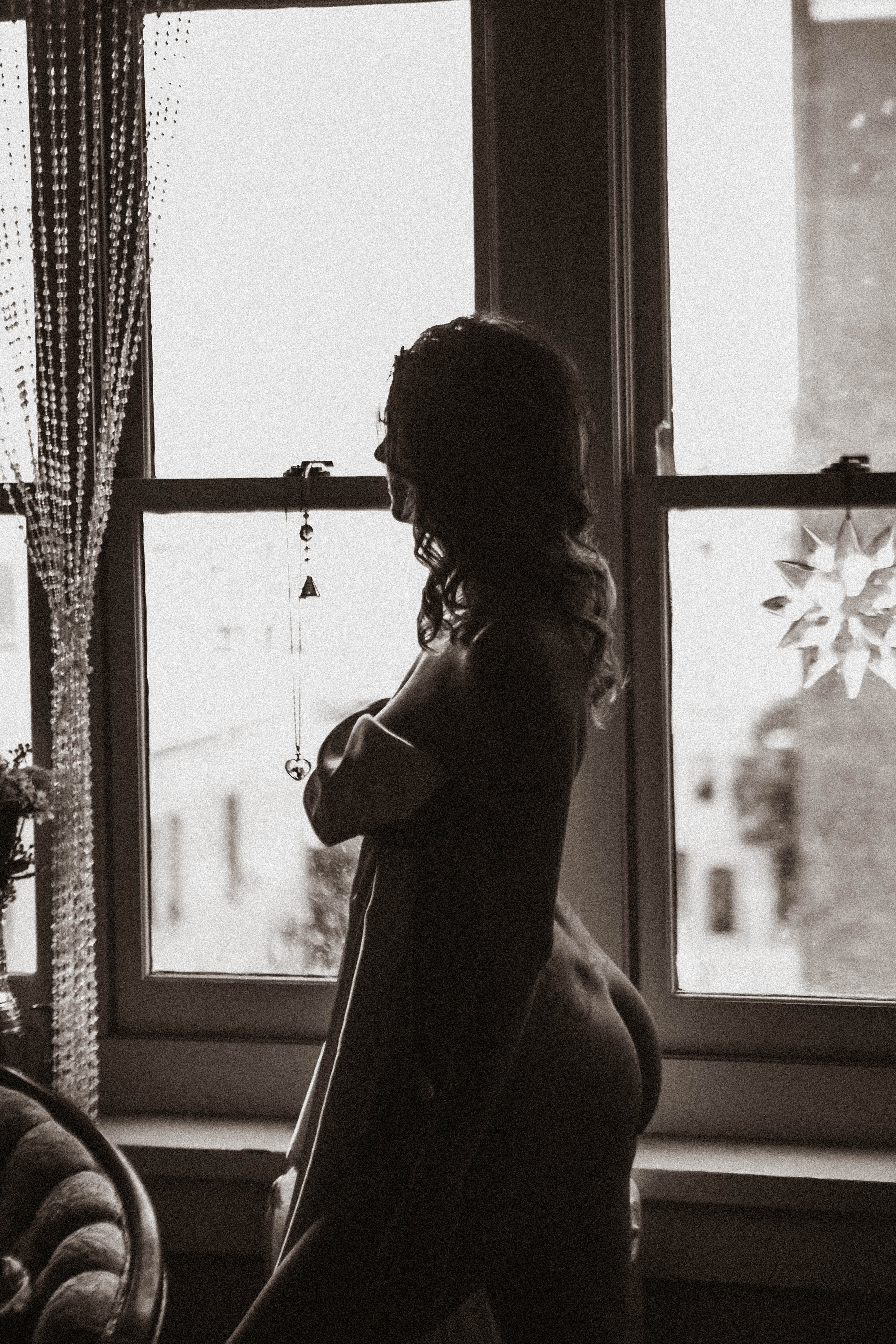 You Know You Were Made for More
Problem is, you might not even know what "more" is yet.
There's this burning in your belly, a longing in your heart. This whisper in your ear that you can't… quite… hear. But it's there, and you feel it. It gets louder and stronger every single day. Sometimes it's the only thing you can think about; and it beckons you to question everything:
"Who created this life that I am living?"
"Am in in the right place, with the right partner, doing the right things, living my best life?"
"Why do I feel so empty on the inside when on the outside, I have everything figured out?"
"Am I even worthy, is it even fair or right to want more than the beauty I've already created?"
"Does wanting more make me selfish?"
"How is it that all of my achievements I worked so hard for suddenly feel worthless?"
"Can it be possible I'm living someone else's life?"
"What if I don't even know what I want, but I know it's… not quite this?"
"Who am I living for, anyways?"
Sound familiar?

Your Transformation in the SEA looks like...
Shattering your own expectations - releasing of deeply held beliefs, identities, stories, and constructs that do not serve your highest evolution so you can step into your authentic truth.
Success with ease - Balancing your masculine and feminine energies to allow yourself to move through life and achieve greater success with ease.
Epic relationships - for deeper love, more connected sex, exploration of desires, and authentic communication from the heart.
Deeper partnerships - when you're coming from a full cup, you're more able to support those around you. Leaning into your sexual energy is the best thing you can do for the people you love.
Profound healing - Uncovering and healing trauma stored in the body (from this lifetime, ancestral, generational)
Emotional Intelligence - you'll no longer fear your emotions and instead revel in them as divine experiences of energy moving through the body. Refactor your relationship to fear, shame, grief, anger, and rage so that they work WITH you instead of against you.
Increased vitality and energy - as your Eros grows within you, you'll find you have more energy throughout the day. Some individuals even report weight loss, inflammation decrease, and an increase in breast size (as we open up the heart chakra)!
Self love - a big part of the sexual evolutionary journey is loving yourself. This course will bring you back into resonance with the body, and the being, you chose to be.
Creativity on fire - watch out world, because you will be on FIRE! After activating your sacral creative force and stripping away your perceived limitations, nothing will be able to stop you.
Magnetism - a turned on, sexually empowered being is magnetic AF! Be ready for people, opportunities, and synchronicities to pour in!
Abundance overflow - as we step into our authenticity, release our shames and fears, and have the vitality to go after what we want in life, the money just flows baby.

And of course, an injection of pleasure, desire fulfillment, and eroticism like you've never experienced before.
This is an 8-week super charged experience to take you from the mundane life you live right now into the transcendental, effervescent, shiny, lit-up, and fully turned-on version of you that you came here to be.


It's time to empower you to be the highest, boldest, best version of you - through the power of your sexual energy.


Are you ready?



How Eros Shows Up In Our Lives - are you feeling this?

All humans come to this Earth through an act of Eros - a divine transmission of unification and evolution that transforms a soul in the universe into a living, breathing, human being. Looking at it from one perspective we are all orgasms walking around in human form.

Eros is an energy that lives innately within each and every one of us.
It is our pull, our motivation, our desire, our vitality. The role of Eros is to evolve us constantly from fetus until our soul is complete and leaves this world a highly evolved and much learned being.


When Eros feels we are blocked, stuck, and living in a mundane life full of routine, must-do's, and have-to's that are limiting our evolution… well, he gets a little Feisty.


Subtly at first. Then louder and louder until he screams at the top of his lungs - You came here to evolve. And yet, you are not evolving.

This can show up in a myriad of ways in your life. Perhaps, the questions above ring true for you. These are the questions I had to ask myself back when I hit my rock bottom moment in April of 2019.


Eros knows that your fastest, most potent, and deepest means of transformation lays in surrendering to the healing power of your sexual energy.


And that is why he brought you here. He didn't bring you to a website about kittens, or how to plant the perfect garden, or how to raise the best children. He didn't take you to a yacht in St. Tropez or the Lamborghini dealership or a private jet. He didn't bring you to escapism. He brought you to the solution.


Your current evolutionary path is to work with Eros directly, in the energy in which he is exalted: Sexual energy.


And that is why you are here.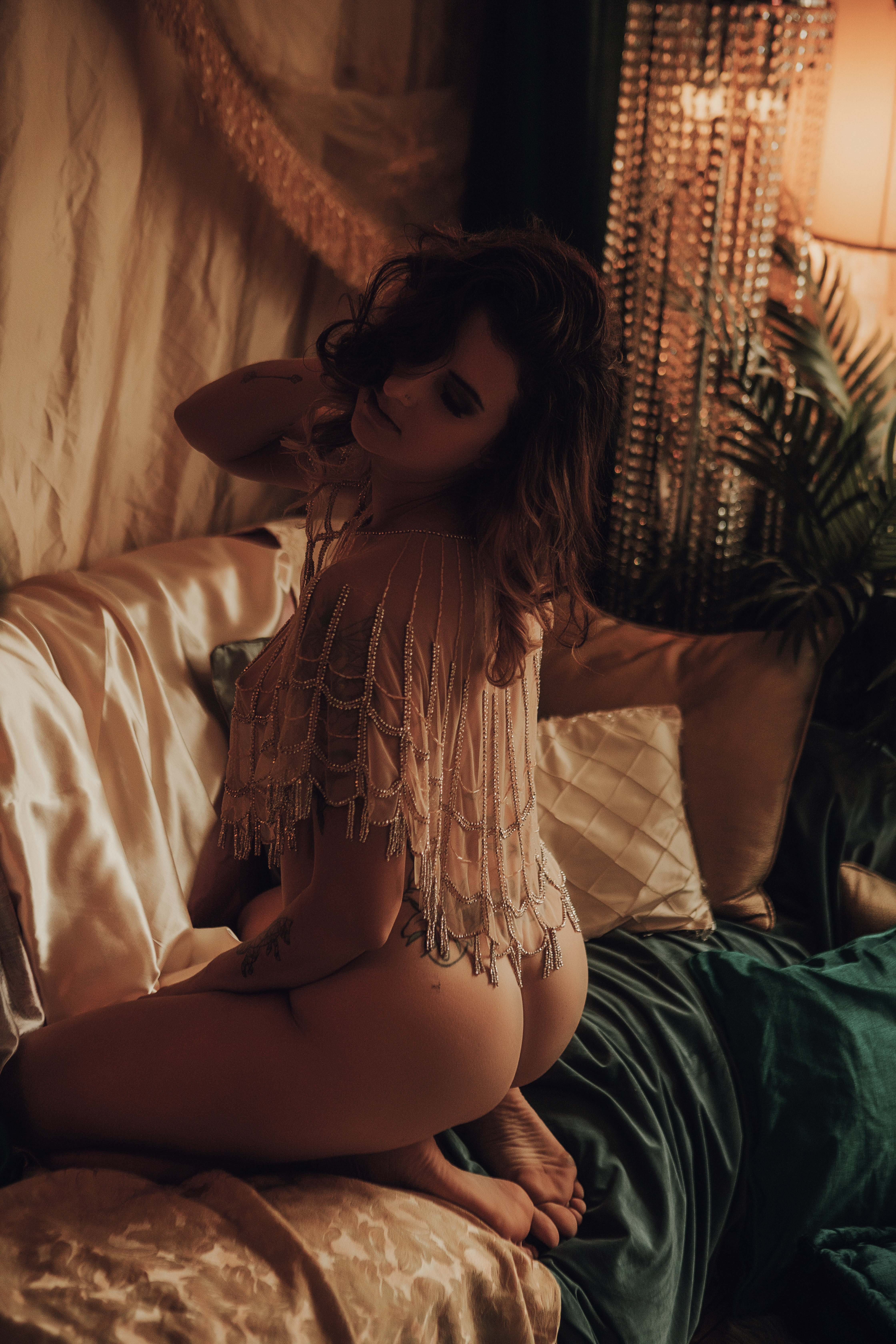 Working with Sexual energy is the most potent container for personal transformation on this planet. 
It's not for everyone. Not everyone is meant to hone this gift in this lifetime. But, because you're here, reading this message right now - your soul knows you're ready for this. You know, deep down inside, that this is the next step on your evolutionary journey.


Not only does working with sexual energy provide access to the literal energy of life on this planet - the energy of passion, of creativity, of vitality, of youth, of magnetism, of desire. But because of our current conditioning around sex - our fears, our traumas, our desires, our stories, labels, limitations and justifications - working with sexual energy provides us a potent container to strip off all of the layers of identity that quite frankly are not yours.


If you're looking at your life and wondering if someone else scripted it for you - well, that's because they did!





The life you're currently living has been carefully curated by pretty much everyone other than YOU.

It has been handed down to you from society, from your parents, from the culture you grew up in, from your beliefs around safety and security.


All the success you've created in your life is amazing! I'm not here to discount it.


I'm here to validate that inner feeling that MORE is absolutely available to you.


I said "enough is enough" and boldly stepped into more, and you can, too.


I know this, because I've lived this life. I did the corporate highly successful gig. And one day, at age 29, I woke up wondering who's fucking life I was living. I was unfulfilled. Unsatisfied. And worst of all - I felt GUILTY for the desires I had inside because on the outside I was living the dream life. I was achieving everything my parents, extended family, and society told me I should want. But my dirty secret was - I was dead inside.


This triggered the beginning of a 4-year journey into the depths of my soul. Into the deepest, darkest corners of my psyche. Into every limiting belief, every bullshit story, and every identity I had absorbed from somebody else. I travelled the world from Tulum to Costa Rica, Peru, Guatemala, India, Bali, Thailand, and back again all on a quest to learn from the highest masters and the scientific leaders in personal transformation. I learned Buddhism, Tantra, Somatic Sexology, Breathwork, Tapping, Reiki, Taoist Sexual Activations, Neo-Shamanic Practices, Indigenous Practices, Ayurvedic Practices, Hermetic and Egyptian Magickal Practices, and more. I've been initiated more times than I can count into a variety of different lineages - each holding a special piece to the puzzle of transformation I have created for myself.


And now, through the Sexual Empowerment Academy, I offer this unique matrix of potent spiritual and sexual practices to awaken your aliveness, release your traumas and conditioning, and step into the most potent, turned on, alive, dripping-juicy-wet version of you. The version you were always meant to be.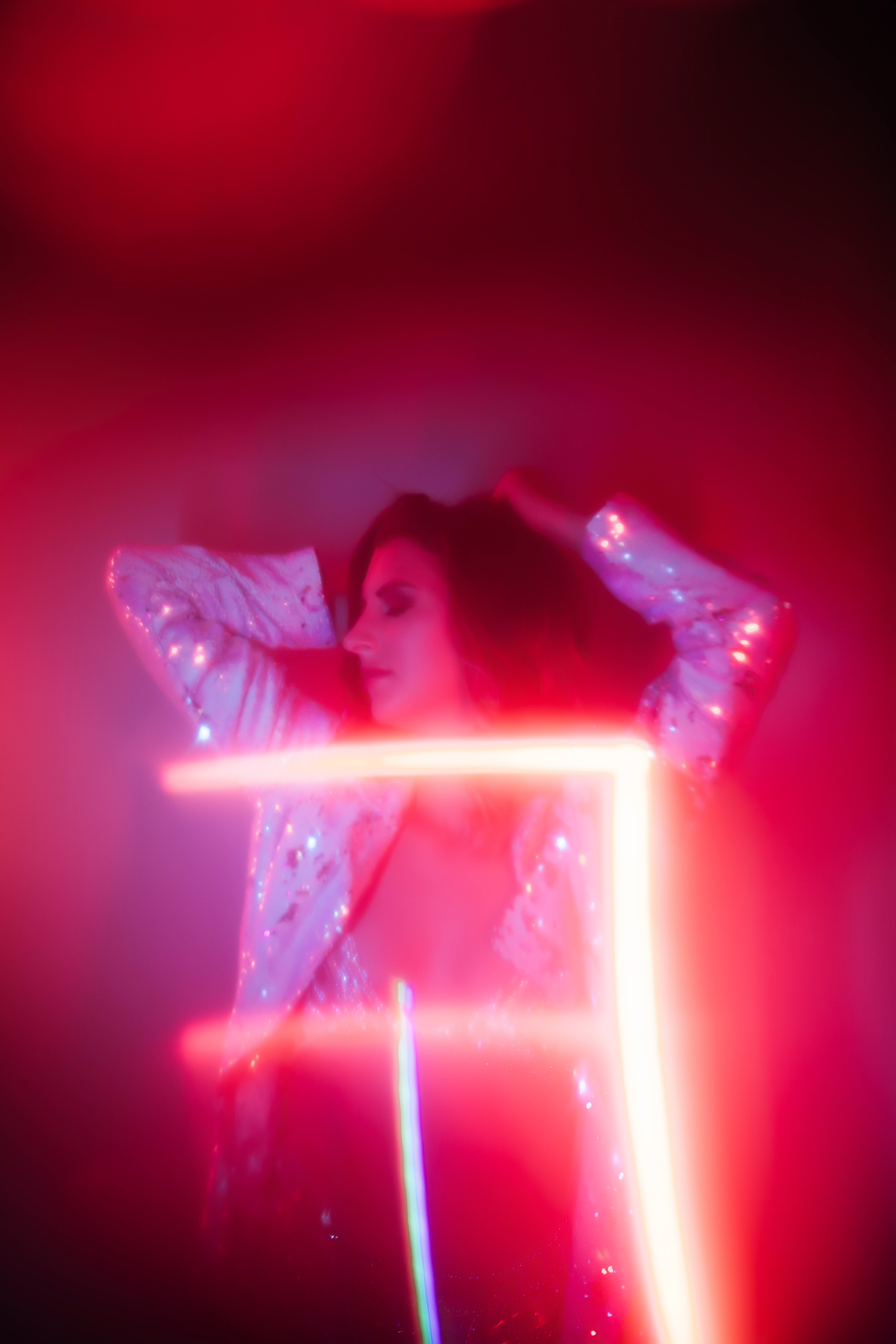 We are meant to be ALIVE as a sovereign expression of our life force energy.
There's no reason you can't experience pleasure as a majority of your daily experience.
There's no reason you can't have a life of flow and ease.
There's no reason you can't have deeply loving and nourishing emotional relationships.
There's no reason you can't experience multiple orgasms, multiple ways, multiple times a day.
There's no reason you can't be lit up and inspired from the moment you wake up until the moment you go to bed.
There's no reason you can be epically turned on AND an amazing mother, father, grandparent, or dog-mamma.
There's no reason you can't enjoy and find pleasure in every single mundane task you have to do every day.
There's no reason you can't be your fully authentic, magickal, turned on self.
We've been sold a lie that living this way is "normal". But let me remind you - just because it's common does NOT make it normal!






The current limitations and restrictions and "dead inside-ness" we put on a pedastal as the ultimate societally accepted "norm" is not the normal way humans are supposed to experience our lives.



You are here to be magnetic. To be turned-on. To be dripping in a life filled with pleasure, impact, love, and joy.


Babe, you're here for SO. MUCH. MORE.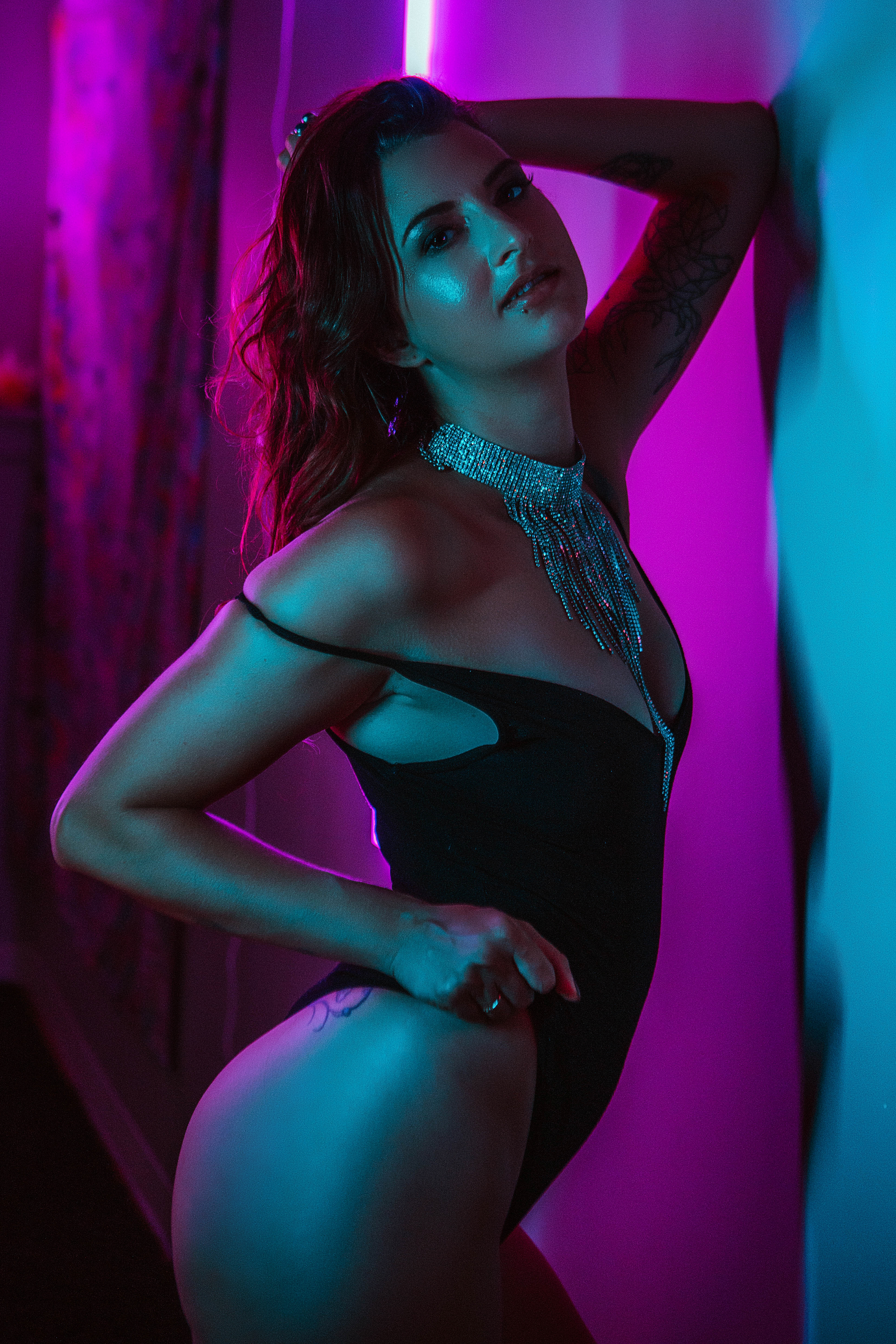 Course Structure
This course is designed to be accessible and have impact no matter where in the world you are. It is a hybrid container with the teachings being pre-recorded and released on a weekly schedule.
Schedule
All my courses harness the powerful energy of the planets to ensure you are supported energetically throughout your transformation.


The dates of this course have been carefully selected to ensure we are working with the correct astrological energies to ensure your rapid and fantastic ascension.

This course runs from October 15th, 2023 - January 31st, 2024.
Opening Ritual: Sunday, October 15th
Section 1: Emotional Management & The Inner World
October 15th - November 17th

Section 2: Pleasure Alchemy
November 17th - December 21st
*Two week break for holidays*
Section 3: Erotic Alchemy & Sex Magick
January 5th - January 31st
Sex Magick Ritual on January 26th

---

Digital Content
Each week you'll receive new lectures in a video-based format delivered to your inbox and accessible through the portal.
You can watch them all at once, or throughout the week as your schedule permits.

---

Embodiment Practices
Each week will also have self-practice assigned - lovingly called Soulwork. This includes journal prompts, embodiment practices, breathwork, somatic practices, and energetic releases. The Soulwork is where the rubber really hits the road. You're not here just for knowledge, you're here for embodiment and lived experience - wisdom; gnosis. Make sure to carve out time for the embodiment practices each week. Depending on the week you can expect this to take 1-2 hours. Of course, the deeper you go the bigger the transformation you'll receive!


Some of the embodiment practices will be pre-recorded and some of them will be held live.


Because we have an international community I always do my best to schedule these calls at a time that works for as many timezones as possible. The Americas can expect calls to be in the morning, Europe the afternoon, and Asia/South Pacific in the evening. Recordings will be made available within 48 hours for anyone who cannot catch these practices live.
---

Live Q&A
Live Q&A is your opportunity to ask questions about your personal journey. This is one of my favourite aspects of this container!
We will have weekly live Q&A. You can submit questions in advance if you cannot attend live.

I do my best to schedule these for a time that is suitable across as many timezones as possible to make sure it's accessible for everyone. Recordings are made available within 48 hours for those who couldn't catch us live or want to revisit topics.

---

Community
This is a potent container that wouldn't be the same without an aspect of community! We'll have a students only Telegram group where you can share your journeys with each other, celebrate and hold each other, and journey together.

In my experience hosting a wide variety of online containers, the community aspect really helps ground the teachings. Some of you might even meet your new best friend, business, or life partner in this chat!

---
Everything in this course has been carefully curated based on my 3+ years experience hosting transformative online containers. Nothing is accidental. The flow of the course, the structure of the content, and the community are all intentionally built in such a way to guarantee your transformation - as long as you show up for the work, you'll be a different human on the other side.
FAQ's
How will this course be delivered?
As you can see above, this course is a hybrid format including digital content released on a weekly basis, self practice that you can do on your own time, weekly live calls (either somatic experiencing or Q&A), and an online Telegram group. Each aspect has been carefully considered and created to ensure your maximum transformation.


---
Can I participate from Bali / Calgary / Antarctica / The North Pole / The Moon ?
As long as you've got internet babe, you're good to go! Most of the container (all the digital content, Soulwork practices, and Telegram group) can be accessed from any location and any timezone. As long as you've got internet (on the Moon! hehe) you're all set for this container.


The live calls will be held at a time that is most conducive for as many timezones to join as possible. This means if you're in North America you can expect calls to be in the morning; Europe can expect calls in the afternoon, and Asia/Pacific can expect calls to be held in the evening.


---
Is this course for women only?
NO! Eros moves through all of us. As a result this course is open to any and all gender denominations.


As an individual who was born with female body parts, and identifies with the socialization of "female", you will notice that I speak from the feminine perspective. That in mind I have worked extensively with men and to a lesser degree non-binary and trans individuals.


Regardless of the parts you were born with, the parts you presently choose, and the identities you align with - sexual energy and Eros flows through all of us. If you're on this page you've been called to this work, and I'd love to have you join us.


---
What happens if I have to miss a week?
It's all good babe - life happens! While I do encourage you to be 110% committed to your own transformation, I understand that things come up. You'll have lifetime access to the content and there are three integration weeks included for you to catch up if you miss anything.



---
Who will best receive from this course?
If you're on this page, and feel the pull, this course is for you. It's as simple as that.

---
How long will I have access to the materials?
This work never ends - and as a result of that, you will never lose access to this content. Digital content, Q&A, etc will be yours forever.


IF/when another round is held, you will be moved into an "alumni" Telegram group and invited to join us again to journey the course online again. If you desire to be involved in the live components of the group a second time including the current students Telegram, a small investment as a sign of energetic commitment to the space will be requested. This is fully optional and only applies for those alumni who want to join us live again. And - this is contingent on me running the course for another round (see the question below for more details on that)


---
How do I know this is a fit for me? Is there a refund policy?
If you've been in my space, read my blog or my Instagram posts, and found yourself on this page - you can trust this course is for you. It doesn't mean the work won't bring up stuff and you won't be challenged - you absolutely WILL. In our last round of the SEA we journeyed MANY triggers together. This is the nature of sexual energy - I expect you to be on board for that.


In this container we will go deeper and fuller than anything you see me posting online. This is a commitment to your transformation.


I KNOW these tools work. They've worked for me, literally hundreds of other clients and students, and many are time-tested modalities through the ages. There's no chance that they will not create transformation for you, as long as you're doing the work.


That said if by the end of the course you genuinely have not received any transformation, and you've legitimately done the work, then you can submit an email to [email protected] within two weeks of course completion requesting a refund. Within this email you will need to provide evidence of your commitment to the practices (Soulwork journal evidence, evidence of watching the material, evidence of showing up to the lives and watching the replay). If you've genuinely given this course your all and nothing has happened, I'll fully refund your money.


---
How far will this legitimately take me?
This work never ends - much like any spiritual path, or for example your career. This is a lifelong journey, and I encourage you to approach it as such.


How far you get is going to be a factor of where you started out, how open you are to the teachings, and how deep you go into your work each week.


This course is designed to be the catalyst in your experience that, once complete, will be the pivotal moment in your life where everything changes and you can never look back. Your openness and commitment will determine that.


I personally ALWAYS get more than 10x value out of every course I commit to - because I fully commit to the transformation and to the work I've invested in. I encourage you to do the same.


---

This is great but the timing feels off - when will you host this event in the future?
For those who know me, know my Human Design as a Manifesting Generator, and my deep commitment to embodying the pleasure based business that I preach every day - the honest answer is MAYBE.


I launch courses when I feel inspired to do so. I do NOT follow a traditional masculine model of launching every year or every quarter. That just never felt good to me!

So MAYBE this course will be launched again in the future, maybe not. The last time I ran this course was two and a half years ago, back in March of 2021.
AND - if you've reviewed the course structure above, you will see that these dates have been carefully selected due to alignment of planetary influences. There's simply no better time astrologically than NOW to look at and work with your sexual energy. You are divinely supported.


In short - if you're feeling pulled to this course, then now is the time to take it. I can't guarantee it'll be launched again in the future. (And if it is, you'll be invited to follow along as an alumni or join the current student round, as mentioned above!).


You're called to this iteration, right now, because you're meant to be in this round. It's the right time for your spiritual sexual evolution - AND I am a big believer in soul family finding each other through courses like this. Not only is it time for your sexual evolution, but it's also time for you to meet some of your soulfamily through this container because you all felt called to this course, at this time.



Other Stephanie Jaie courses
Carefully curated digital courses and 1:1 programs to help you step even deeper into your fully aligned, fully magnetic, fully turned-on lit up self!